I was planning to post this for the past 24 hours. I thought of things I would add and I thought of things I will keep 'beneath' and so the post will speak with an element of ambiguity. I will start by saying what I have been reading in the past 30 hours. I put these here - the row of keys indicate the ambiance in which I have been working. I often keep Wuthering Heights to remind me of a place where no soul will live in absolute soulless-ness. Every character will speak with a mind of their own. I envied them. Only yesterday, when watching a video interview of Tarkovsky, I saw a quote superimposed on the screen - that the young people of today (probably 1950s) should spend more time alone. By alone he must have meant - finding a time away from the din of a thoughtless life and dedicate some time for self-questioning and introspection.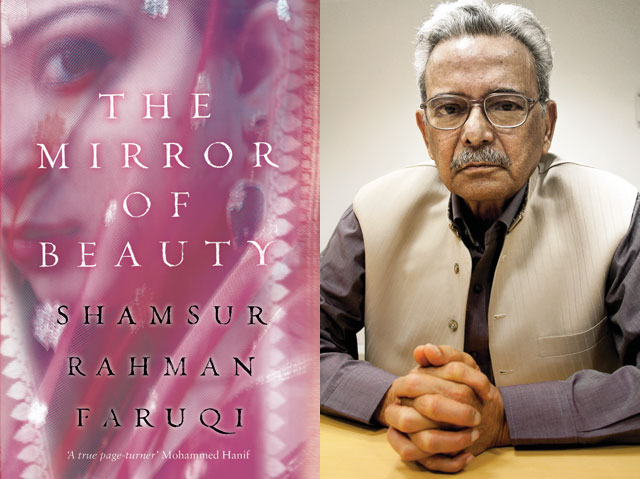 This advice made me remember how a young man named Onegin (the fictional character of Pushkin's verse-novel Yugene Onegin - উচ্চারণ হবে "ইয়েভগিনি ওনিয়াগিন") spent a time away from St. Petersburg in a provincial town and how he was bored to a kind of "heartlessness" - a fate that bounced back to him in the end. I also came upon a film version (thankfully, a UK production) of this novel - a marvelous portrayal of a man bored by materialism of Petersburg-aristocracy and then who falls victims to his own sense of superiority amidst provincial elites.
I also have been trying to read two Bengali books - an autobiography of N C Choudhury at Oxford, and a collection of short stories about the love-tales from Sanskrit literature. I also got hold of "The Substance and the Shadow" - a magnificent autobiography of Dilip Kumar. But the star of the last 30 hour selection is "The Mirror of Beauty" by the great Urdu writer Shamsur Rahman Faruqi.
I had been working, writing, and day-undreaming when a beautiful mail came from one of our alumni. I wish I could upload the whole writing - but there are some profoundly personal messages for me - which I want to keep to myself. But I intend to read part of this letter - because this mail has uplifted my spirit in a moment when I was feeling very skeptical about our COMPOSITE performance in the Application matters.
Do, return to the BLOG as I intend to add more thoughts on how I plan to keep working on the Applications.